Red Rock Financial Services named Beverly Eickmeyer regional operations manager.
(PRWEB) May 10, 2012
In this role, Eickmeyer serves as the point person for the company's client homeowner association (HOA) board members and community managers in Nevada and Arizona. She has decades of experience as a community manager and understands the financial issues facing HOAs.
"Beverly's experience as a community manager gives her a unique perspective on how Red Rock Financial Services can better meet the needs of the HOA boards we serve," said Joel Just, president of Red Rock Financial Services.
Understanding and navigating the legalities of the collections process can be challenging for volunteer HOA board members. Eickmeyer works closely with the HOA board members and their community managers to keep them apprised of the collection status of the accounts placed with Red Rock Financial Services.
About Red Rock Financial Services
Red Rock Financial Services, a subsidiary of FirstService Residential Management (FSR), is a nationwide, fully licensed collection agency providing services exclusively to community associations to assist them with their unique needs. Services include obtaining past due assessments, fines and other fees for homeowner associations while maintaining a strong focus on customer service and client relations.
Red Rock Financial Services also provides clients access to secure, web-based reporting tools. Visit http://www.rrfs.com for more information.
FSR is the largest manager of residential communities in North America, overseeing more than 5,600 properties and over 1.3 million residential units. FSR is a subsidiary of FirstService Corporation (NASDAQ: FSRV, TSX: FSV), a global leader in the rapidly growing real estate services sector, providing a variety of services in commercial real estate, residential property management and property services. More information about FirstService is available at http://www.firstservice.com.
Link to PRWeb:
http://www.prweb.com/releases/2012/5/prweb9484534.htm
More related articles:
http://www.vegasinc.com/news/2012/may/28/people-may-28-2012/
http://www.lvbusinesspress.com/articles/2012/05/14/news/iq_53334272.txt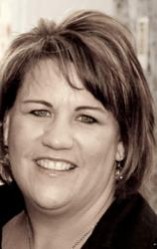 We created this position to ensure our clients have a direct point-of-contact that can address any questions or concerns that arise during the collection process," said Joel Just, president of Red Rock Financial Services.