Red Rock Financial Services' James Gibson Named to CAI Nevada Chapter Board
Reno, NV (PRWEB) October 18, 2012
CAI is a national organization dedicated to fostering vibrant, competent, harmonious community associations. With 59 chapters nationwide, CAI is the leader in providing education and resources to the volunteer homeowners who govern community associations and the professionals who support them. The Nevada Chapter of CAI is one of the largest and most active, with over 1,000 members including nearly 150 business partners, over 400 professional managers and more than 400 Community Association Volunteers. In his role as Director, Gibson will uphold CAI's commitment to making members successful and helping community associations meet the expectations of their residents.
"During his tenure at Red Rock, he has exhibited a great deal of dedication to the community associations of Nevada and will undoubtedly translate his success and expertise into his new position on the CAI Board of Directors," said Joel Just, President of Red Rock Financial Services.
Gibson, a long time Nevada resident, joined the Red Rock Financial Services team in 2010 as Sales Manager for Northern Nevada operations and, in 2012, was named Regional Sales Manager. In his current role, Gibson oversees Red Rock Financial Services' Northern and Southern Nevada operations and is the driving force behind the company's expansion into neighboring states. Gibson has an established presence in Northern Nevada and as one of CAI Nevada's newest Directors, he will serve alongside existing Board Members and work to uphold the ideals of CAI.
Gibson is a graduate of the University of Nevada, Reno, and maintains residency in Reno. In addition to his involvement with Community Associations Institute (CAI), he serves in many community organizations such as the Reno-Tahoe Young Professionals Network and Professionals Helping Homeowners.
About Red Rock Financial Services
Red Rock Financial Servicesis a nationwide, fully licensed collection agency providing services exclusively to community associations to assist them with their unique needs. Services include obtaining past due assessments, fines and other fees for homeowner associations while maintaining a strong focus on customer service and client relations.
Red Rock Financial Services also provides clients access to secure, web-based reporting tools. Visit http://www.rrfs.com for more information.
Red Rock Financial Services is a subsidiary of FirstService Residential Management (FSR). FSR is the largest manager of residential communities in North America, overseeing more than 5,600 properties and over 1.3 million residential units.
Link to PRWeb:
http://www.prweb.com/releases/2012/10/prweb10026210.htm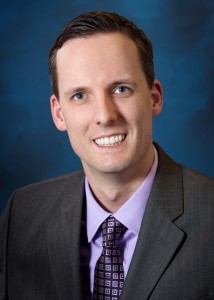 James Gibson is experienced in working with both community managers and homeowner volunteers throughout the state," said Joel Just, President of Red Rock Financial Services.