Nevada homeowners earned a victory this week via a Nevada Supreme Court ruling that George Burns, director of Nevada's Financial Institutions Division, overstepped the agency's bounds by limiting the amounts homeowner associations (HOAs) can seek in collecting past due assessments.
May 30, 2012
"This decision protects homeowners from speculators who are interested only in making as much money as they can from buying and flipping bank-owned houses," said Joel Just, president of Red Rock Financial Services, a FirstService Residential Management company. "These speculators have been using the legal system to try to pad their profit margins, at the expense of the dues-paying homeowners who live in associations."
At issue was the cost of collecting debts owed to community associations when they are forced to fine homeowners who lose their homes to foreclosure for nonpayment of mortgage and HOA fees.
The Nevada Supreme Court issued the ruling in case number 57470, which was an appeal of a ruling by the Eighth Judicial Court in Las Vegas regarding a decision on HOA collection efforts by the Nevada Financial Institutions Division.
According to Just, Nevada Revised Statute 116 clearly establishes that these HOA collection costs are common expenses of community associations, allowing homeowner associations to assess delinquent homeowners for those costs. Additionally, NRS 116 allows these costs to be included within the association's super-priority lien placed upon the property. This ensures the association recoups these costs, rather than having to raise fees for the homeowners who pay their dues on time.
About Red Rock Financial Services
Red Rock Financial Services, a subsidiary of FirstService Residential Management (FSR), is a nationwide, fully licensed collection agency providing services exclusively to community associations to assist them with their unique needs. Services include obtaining past due assessments, fines and other fees for homeowner associations while maintaining a strong focus on customer service and client relations.
Red Rock Financial Services also provides clients access to secure, web-based reporting tools. Visit www.rrfs.com for more information.
FSR is the largest manager of residential communities in North America, overseeing more than 5,600 properties and over 1.3 million residential units. FSR is a subsidiary of FirstService Corporation (NASDAQ: FSRV, TSX: FSV), a global leader in the rapidly growing real estate services sector, providing a variety of services in commercial real estate, residential property management and property services. More information about FirstService is available at www.firstservice.com.
More related articles:
http://www.lvrj.com/news/high-court-upholds-delinquent-homeowners-fees-decision-153987765.html?ref=765
http://www.vegasinc.com/news/2012/may/24/nevada-hoas-win-ruling-over-collection-costs/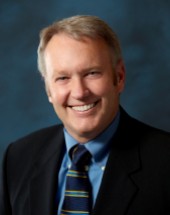 The previous decision by the director of the Financial Institutions Division only protected this small group of speculators," Just said. "That decision greatly harmed homeowners who have been doing the right thing, paying their assessments and supporting their communities."