Red Rock Financial Services Names Steve Durst Washington Regional Sales Manager
(PRWEB) October 12, 2012
Steve joins the Red Rock team with a wealth of diverse management experience spanning over 30 years. After a successful career in facility management, where he excelled in planning, budgeting, contract negotiation and project management, he changed his focus to property and community association management. In this new role, he will be able to apply his acquired management skills and financial acumen.
As Washington Regional Sales Manager, Steve will serve the community associations of Washington by helping communities bolster their fiscal health via the timely collection of funds assessed by association Boards according to their governing documents. He will work closely with community associations, Board members and managers to ensure that the community living experience is as safe, harmonious and efficient as possible.
About Red Rock Financial Services
Red Rock Financial Services is a nationwide, fully licensed collection agency providing services exclusively to community associations to assist them with their unique needs. Services include obtaining past due assessments, fines and other fees for homeowner associations while maintaining a strong focus on customer service and client relations. Red Rock Financial Services also provides clients access to secure, web-based reporting tools. Visit http://www.rrfs.com for more information.
Red Rock Financial Services is a subsidiary of FirstService Residential Management (FSR). FSR is the largest manager of residential communities in North America, overseeing more than 5,600 properties and over 1.3 million residential units.
Link to PRWeb:
http://www.prweb.com/releases/2012/10/prweb10005897.htm
More related articles:
http://www.equities.com/news/headline-story?dt=2012-10-11&val=585759&cat=finance
http://news.yahoo.com/red-rock-financial-services-names-steve-durst-washington-163029912.html
http://www.celebrityballa.com/2012/10/north-america/red-washington-steve-sales-names-rock-durst-manager-financial-regional-service
http://www.i4u.com/2012/10/north-america/ev-stations-worldwide-million-more-2020-11-charging
http://www.ktre.com/story/19797561/red-rock-financial-services-names-steve-durst-washington-regional-sales-manager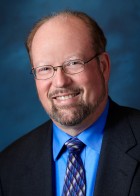 The need for HOA collection services continues to grow, and Steve has a great deal of experience and knows this region well," said Joel Just, President of Red Rock Financial Services.